Mom's Honey Soy Chicken Wings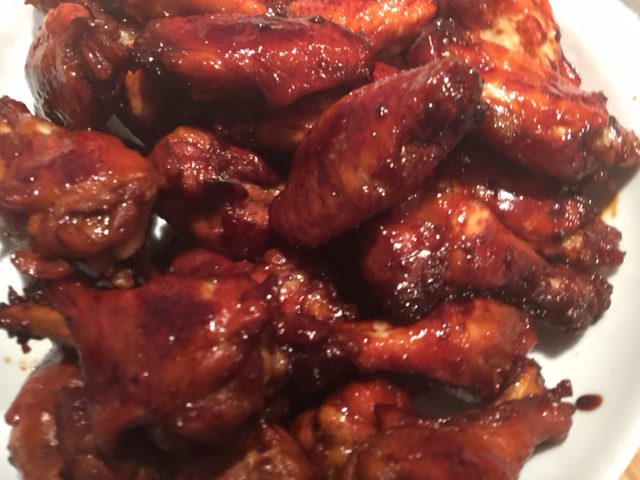 My Dad is a classical pianist. We grew up going to the symphony. When my Dad would have a recital, we often held the reception back at our house. It was always a packed house, and myself and my four siblings helped in the kitchen or as servers. Always on the menu were my Mom's honey soy chicken wings. They were popular. My favorite, for sure.
They cook over the stove top, which I've always liked. But, I am liking it less nowadays. They take a little more time than those that cook in the oven. But, they are super easy, tasty and worth the time!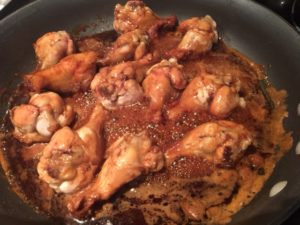 The recipe is super simple. Only 3 ingredients! Soy sauce, honey, and red wine.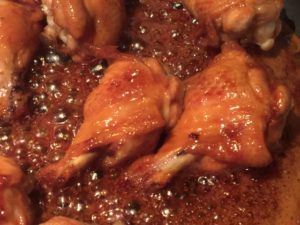 You want to add equal parts honey and soy sauce to a medium/medium hot pan and use the wine to cut the sauce when it starts to get too gummy. I use a 1/4 cup each honey and soy sauce.
This picture is a good example of needing to add some wine. The honey and soy sauce will caramelize and adding a splash of wine will loosen it. Use the wine to loosen the sauce as often as you need until the wings are cooked.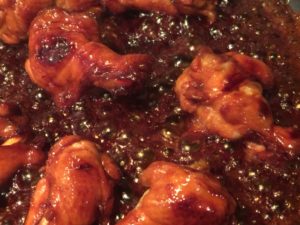 These babies are done and ready to serve! Enjoy!!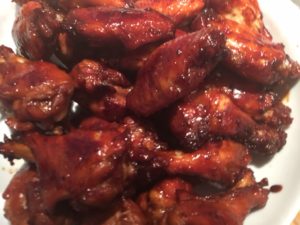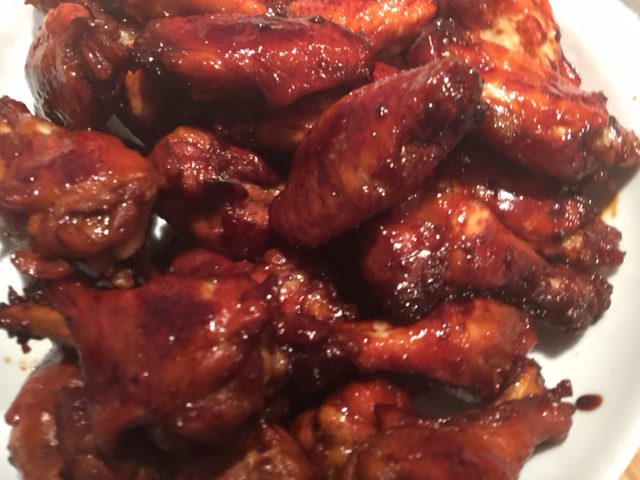 (Source: Boss of the Apple Sauce)
Comments