2017…A New Year Indeed!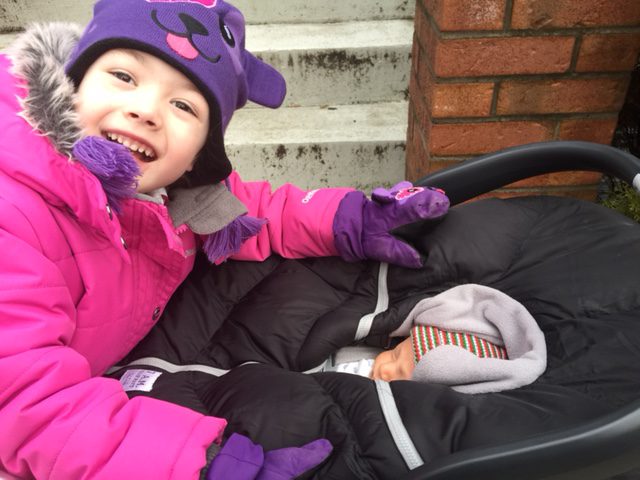 A lot has happened in my life since my last blog post. I got pregnant in April 2016, and, basically, didn't feel like cooking for 9 months!
Because we lost our second born son, David, prematurely, this pregnancy brought with it a lot of fear. For that reason, there wasn't a lot of celebrating and excitement for our baby-to-be. At least not from me. Of course, I felt so blessed to have been given another chance at growing our family, and finally giving our daughter a living sibling. But, I needed to get through months of scary waiting until we would finally be able to meet him.
I remember when 2016 began, I said that it was going to be my year. The two years prior to that were so hard for us, and we were due a year of happiness. When we found out we were expecting, everything felt like it was going according to plan! I was due to have him on January 17th, 2017. This felt like a good sign for me, as my husband's birthday is January 18th. I had my daughter on October 1st, one day before my birthday! It's only fair that his birthday be obliterated much like mine was once our daughter arrived! 🙂
One of the biggest challenges I had during this pregnancy was dealing with illness. I think I had a cold through most of it. At first, the worst head cold I have ever experienced. I remember wondering if I would ever know what it felt like to breath normally again! I, also, started teaching Kindergarten for the first time in September 2016. I have normally taught Grade 1. Not a huge stretch. But, germs seem to be exponentially worse in the kinder room! I developed a chest cold that I just could not kick! Eventually, I coughed so hard, I popped a rib. The upside to that, is that I was able to go on leave from work a couple weeks earlier than expected. Funny how things work out, because this turned out to be a blessing in disguise.
On December 16, 2016, I picked my daughter up from school, and we were ready to celebrate the start of her Christmas break! I was looking forward to spending the week with her ahead of the holidays and get in some mommy/daughter time before the baby arrived.
That night, while my daughter was in the bath, my water broke! 5 weeks early! I texted my husband, who was still at work. I called my mom. I got my daughter out of the bath, and we made the stressful trip, in rush hour Toronto traffic, to the hospital, where my husband met us.
At 11:12PM my rainbow baby boy was born.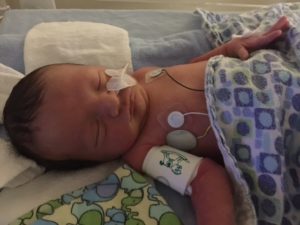 I didn't get to hold him when he was first born because my perfect baby had to be whisked down to the NICU and then to SickKids Hospital the next morning for a surgery. The picture above was the first time I really got to spend time with him, after I was discharged a day early, so that I could be with him.
From SickKids, we went to St. Michael's Hospital, since our baby was getting better and our chances of getting him home were growing closer. There, I met many wonderful moms who would show up to the NICU every single day, and stay all day long, to be with their babies. Some had been there for weeks and weeks. We were among the lucky ones who only needed to stay in the hospital for 8 days.
We got our Christmas wish and were able to bring our baby home on December 24th. The perfect Christmas gift!!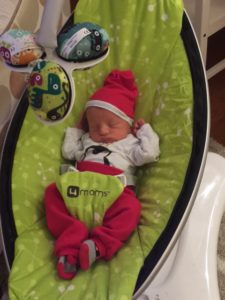 His sister agreed….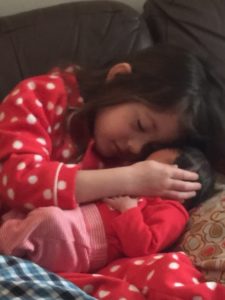 Comments